HPI E10 Drift Monster/Falken Ford Mustang RTR Unboxing!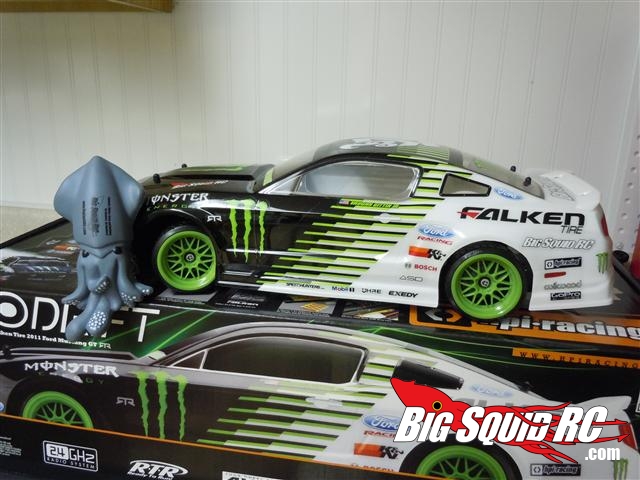 Oooh! I've been waiting quite a while for this… It's time to unbox the HPI E10 Drift Monster Energy/Falken Tire Ford Mustang RTR! Avid readers of Evan's 5:00 will know I've been looking for a reason to get into the RC drift scene, and this is it. For those of you lucky enough to make it out to BASH-A-PALOOZA 2011, you probably got to see Vaughn Gittin Jr. drive the full-size version of this bad boy in a series of drift ride-alongs and demos in the parking lot. Apparently, those demos have turned this into the hottest vehicle around and is a little hard to find in the Chicago area. Luckily, we were able to snatch one up and here it is in all of its unboxing glory. Before you even ask…YES…a review will be coming 🙂
Head over to HPI Racing for all the info and specs!
RUMOR HAS IT THAT ANOTHER HPI UNBOXING COULD HAPPEN EARLY NEXT WEEK! WANT A HINT? EXXXXXX…ESSSSS!!!