HPI Hopup Parts
HPI Racing have just released a couple of shiny new hopups for the Sprint 2 and the Savage XS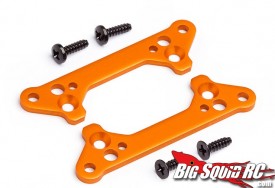 Add some color to your ride with these orange anodised suspension pin braces. They will fit all Sprint 2 chassis', and four screwsto fit them are included.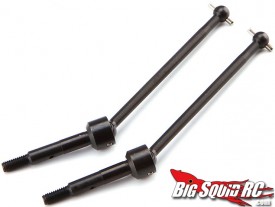 If you're after faster corner speeds and smoother power delivery from your Savage XS, you'll want a set of these machined steel Universal drive shafts. HPI claim that they're tougher than the stock dogbones, so they should be perfect for running high powered motors and doing triple backflips wild stunts too!
Check out the HPI Website for details.