HPI Makes My Dream Come True!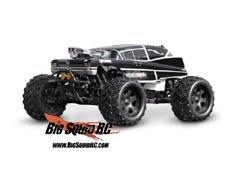 For years, (literally) I have been asking body manufacturers to create a hearse. HPI Racing finally did it! It's called the Grave Robber, and is modeled after a late 1950's hearse! It's made from .040 thick clear polycarbonate and is ready to fit the Savage, T-Maxx/E-Maxx size monster trucks. AWESOME! I can't wait to get my hands on one.

---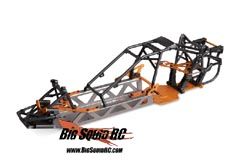 A short time back we talked about the new Baja 5B SS kit. We have a few more details on it now. It will have a larger 26cc engine, new tuned pipe and header, new clutch setup, and this sweet looking gunmetal chassis with orange accent pieces! I like orange! No radio or receiver, but it does come with high output steering servo. Very nice! Anyone building a kit, usually has radio stuff laying around, but probably wouldn't have good enough servo to handle this bad boy. If anyone out there needs some Christmas gift ideas for me, I think I would be extremely happy to find one of these under the tree! *hint hint*
---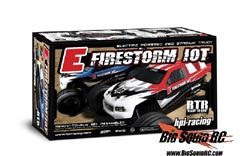 HPI Racing has also sent word about the new E-Firestorm 10T. It's the first ever 2WD Electric truck from HPI. Full bearing set, 15 turn motor, oil-filled threaded shocks, and lots of option parts are going to help this truck stand out in the crowd. If anyone picks one up, let me hear about it!
---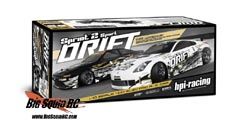 Finishing the HPI Racing news today is the 1/10th scale RTR Spring 2 Drift Sport. It's 4wd, comes with hard compound pre-mounted drift tires, and officially licensed replica bodies like the Toyota Trueno AE86 or the Nissan GReedy 350Z. Looks good! Anyone doing any drifting in the Chicago Area?