HPI Mini Recon Pictures and Info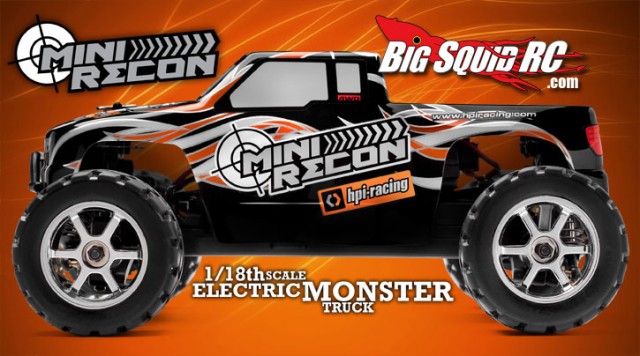 Recently we broke the news about the HPI Racing Mini Recon. We now have a ton more pictures and info.
It's a 4WD Monster TRuck with a 370-size motor. It's RTR with a 2.4GHz radio, battery, charger and even the AA's for the transmitter. It comes with the RSC-18 ESC and RM-18 motor, oil filled shocks, and a composite tub chassis. Also it has Full ball bearings for the drivetrain, and to top it off, $99!
Also to note, it does appear that this is the same vehicle that HPI was shipping in Europe as the Maverick Atom XT RTR 1/18 Electric Truggy. Though the new body looks 10x better, and it has much better placement of the receiver. So I'm glad to see they have made some good improvements before bringing it over.
Lots more pictures after the break..

Head over to the HPI Racing website for more info. It will probably be live on their site soon.