HPI Racing 1/8 Ken Block WR8 3.0 Ford Fiesta 2.4 RTR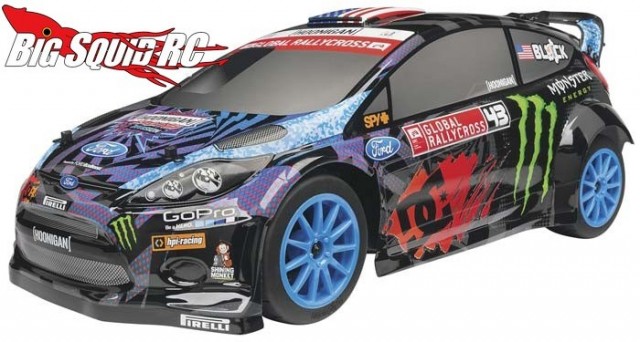 First teased back in February, the wait is nearly over for the nitro powered HPI 1/8 Ken Block WR8 3.0. The latest HPI to sport Ken Block livery comes with a Nitro Star G3.0 nitro engine (with pull start) and 4wd to put all that power to the ground. The chassis, based off the Bullet MT, is tough and ready for some serious bashing action.
The WR8 3.0 should start shipping soon with a part number of #HPID2868 and a street price of $549. Be the first on your "Block" to own one by pre-ordering it at This Link on the Tower Hobbies' website.
I wonder what is behind this TGIF Mystery Link???