HPI Racing Baja 5SC SS Limited Edition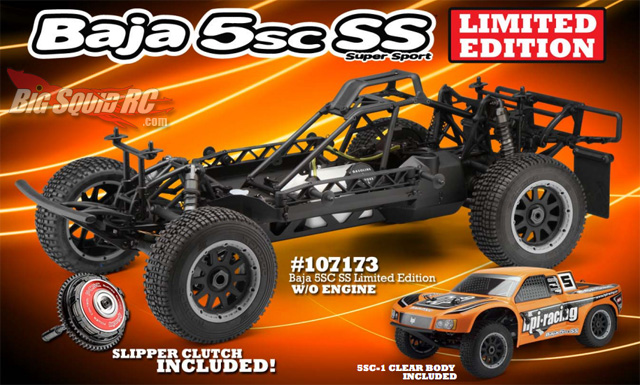 In the 'ask and you shall receive' world, HPI has just announced the new Baja 5sc SS Limited Edition. The 1/5th scale Limited Edition is an unassembled kit for racers that are looking to really get their hands dirty and build it from the ground up. It has been created based on requests that HPI sell a version without a motor since so many people put in after market motors. It has a new high performance Power Control Slipper Clutch, and an aluminum tuned pipe set with steel header. The new Baja will be shipping sometime August 2011.
Hit the HPI Racing website for more details.