HPI Racing Drops Some New Truck Lids
HPI Racing didn't want the truck driving crew to feel left out, and have a couple 1979 Ford F-150 bodies to go along with their car body releases we mentioned earlier.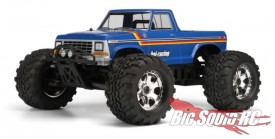 The standard Ford F-150 body is made for all you Savage X and Maxx owners, comes with premium photo realistic decals, and is made of 0.040″ clear polycarbonate to hold up during serious bash sessions. The replica is officially licensed by Ford and looks just awesome!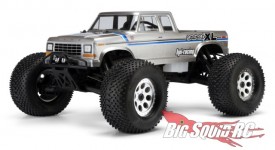 If you're a Savage XL owner, you can rest easy as well. HPI has a special "crew cab" version of the body just for you!
Head on over to HPI Racing's website and take a look at both of these bad boys!