HPI Racing E-Firestorm 10 HT Unboxing Pictures!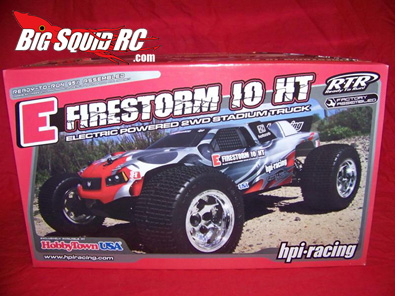 Holy Cow! Two unboxing stories in the same week! People around the office are bouncing off the walls with all the vehicles we have to review soon! I Love it! So we recently talked about the new HPI Racing E-Firestorm 10 HT being a Hobby Town (hence the HT) exclusive! Thanks to our local Hobby Town, we have one in our hands! Check out all the unboxing photo's, and watch for a full review coming soon!
Check out the rest and under the hood shots:
Check out the HPI web site for more info, or stop by your local Hobby Town and pick on up!