HPI Racing Ford Focus RS Body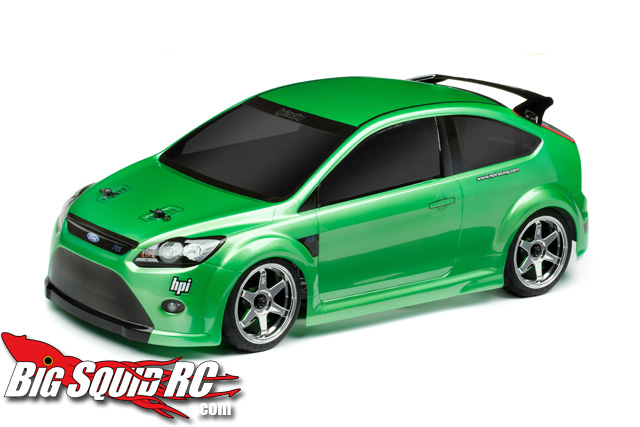 A new on-road body from HPI Racing  is the Ford Focus RS. It's sized for a 200mm touring car chassis. The body is extra thick for durability. (We like that!) Comes with the usual decals, window masks, and fits just about every on-road vehicle HPI makes.
Not so sure I'd go with that green though, might have to look up some Tanner Foust paint schemes.
Hit the official HPI Racing site for details.