HPI Racing RS32 – 1/32 with Calsonic Skyline body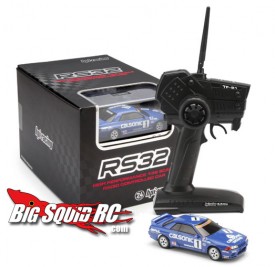 From the people that fueled the mini craze with their Mirco RS4's, HPI is introducing the RS32! This is a 1/32 scale vehicle, it comes RTR with a 2.4Ghz radio, charger, battery, a few extra gears and anything else you may need.
This first vehicle (I'm sure there are more styles on the way) comes with the Calsonic Nissan Skyline body. Hopefully more bodies are not far behind, because I have a feeling these will be all the rage in the office while we are snowed in, and if everyone has 'the blue one' it's gonna make getting in a few laps around the water cooler a little tougher.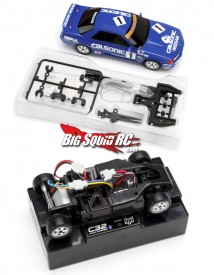 I'm glad to see HPI introducing something new to the market. I would like to see them come up with a micro short course or something to add another choice to that market. It won't be long before Cubby has one with a brushless and lipo strapped inside I'm sure!
Retail price is $199, but expect them to hit shelves around the $100 range! Hit the HPI Racing website for more info.