HPI Racing Savage X Orange Engine Plate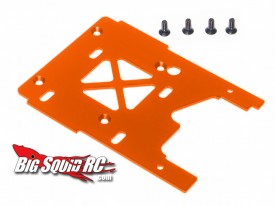 Want to add a little bling to your HPI Savage X trucks? This new orange engine plate can help with that! It's a factory plate direct from HPI to be used with the Savage 4.6 as a direct replacement, and can be used in all Savage X monster trucks. If you are looking for a custom look for your ride, this may be what you need.
Hit the HPI Racing website for details.