HPI Racing Sprint 2 Sport RTR with Camaro Z28R Body!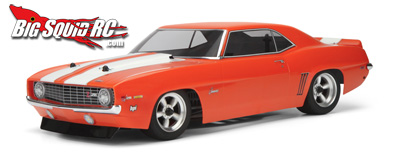 Recently we had a exlusive scoop on a NEW Camaro body coming from HPI and we had our fingers crossed there would be a Sprint 2 connected with it. Well, looks like we were close on the guess, as HPI Racing just announced the RTR Sprint 2 Sport with 1969 Chevy Camaro Z28R body. So while it wasn't a 2010 like we had seen, we'll still take it! The sprint comes RTR with a 15 turn Firebolt electric motor, satain chrome vintage 5 spoke wheels and treaded vintage tires.
The Camaro story does not end here, check this post for where that 2010 body ended up!!
Check out the HPI web site for more info.
HPI Racing Camaro Z28R gallery