HPI Savage Flux wheelbase conversion set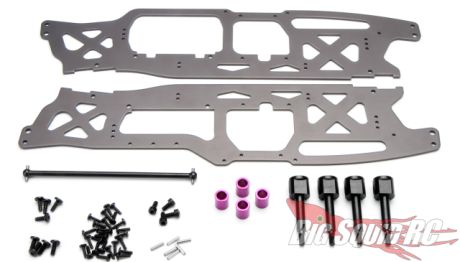 Have you ever thought that your Savage Flux just isn't big enough?  Maybe you were jealous of all those Savage XLs out there.  You know the ones… they flaunt their longer wheelbase like it's going out of style and aren't ashamed of it.  Well now you can dress up your Flux like an XL and enjoy all they attention they get. HPI has a wheelbase conversion set for exactly that.  It's a set of new chassis plates, fashioned out of 3mm 6061 aluminum, that you can quickly and easily swap in for the extra length you desire.  The complete set includes an extra long center dog bone, some new wide stance axles, and all the screws and such to make the swap.
Check out the HPI web site for more info.