HPI Savage XL with Brushless Flux Conversion Kit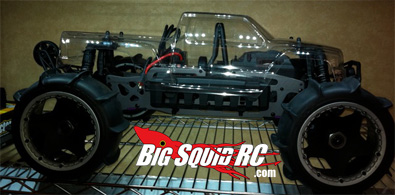 Another HPI sneak peak! This time it's the HPI Savage XL with a Brushless Flux Conversion! We don't have a lot of information at this time, but it looks like for all those Savage XL owners (we love ours) if you want a Savage Flux without dropping all the $$, then you might still be able convert to one!
You can hit the HPI web site , but there isn't any info up there yet that we have seen.