HPI SCION tC w/ FIVE:AD Aero Kit Clear Body #106940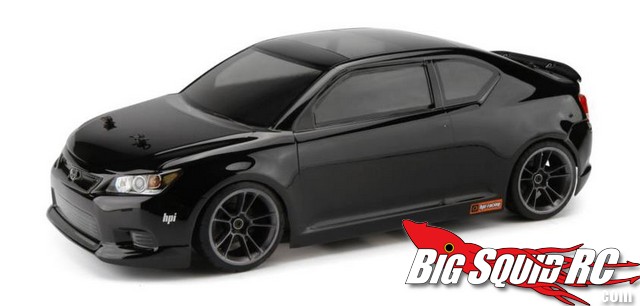 Does your touring car need a new body? HPI Racing has recently announced a new Scion tC with FIVE:AD areo kit clear body. The Scion is 200mm wide and should mount up easily on most touring cars.
* Realistic die-cut premium vinyl decals include window frames, head lights, and tail lights
* Front and rear 3D light buckets
* Overspray film and vinyl window masks make painting fast and simple
* A decal instruction sheet is included for decal placement
* The body has dimple marks for body post drill locations
* Molded from clear polycarbonate plastic for durability and long life
* Clear body (finished example shown)
* This is an officially licensed replica
* Part #106940
This body is available right now and sports a street price of $35. Hit up the HPI Racing Website for more information.
Looking for more HPI news here on BigSquidRC? Check out THIS link.