HPI Special Edition Savage X Dodge Charger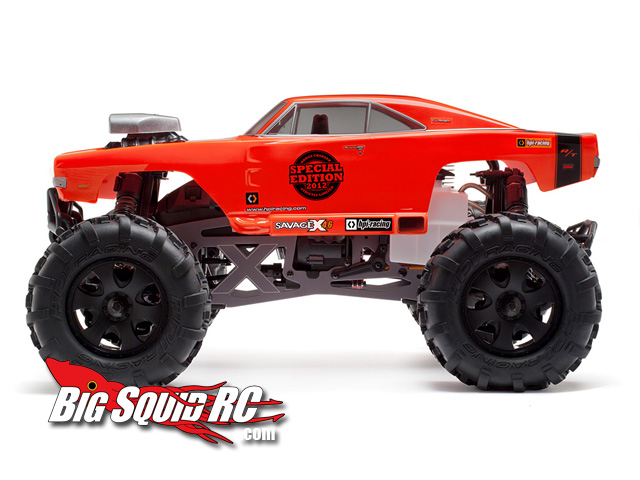 HPI Racing  is having an amazing Nuremberg show! Check out this awesome 10th anniversary Special Edition Savage X Dodge Charger! Bashers all over the world just said 'Yes please!' This Special Edition is going to be limited to 1000 pieces per region. So 1000 in the Americas, 1000 in Asia, and 1000 in Europe! The chassis is individually numbered, and that Special Edition body has 'basher' all over it!
Here are some highlights from the press release:
Fully assembled and Ready To Run (RTR) 1/8th scale Big Block monster truck, Numbered TVP chassis plates, SF-20W waterproof throttle/brake servo, New Dodge Charger R/T body with supercharger, Polished aluminum tuned pipe, Four aluminum Big Bore shocks with dual-stage springs, Sintered bulletproof diff gears, Dual fibre disc brakes, Black Warlock wheels, Original Savage monster truck tires and Orange-anodized chassis parts.
Hit the official HPI Racing site for details.