HPI Super 5SC Flux RTR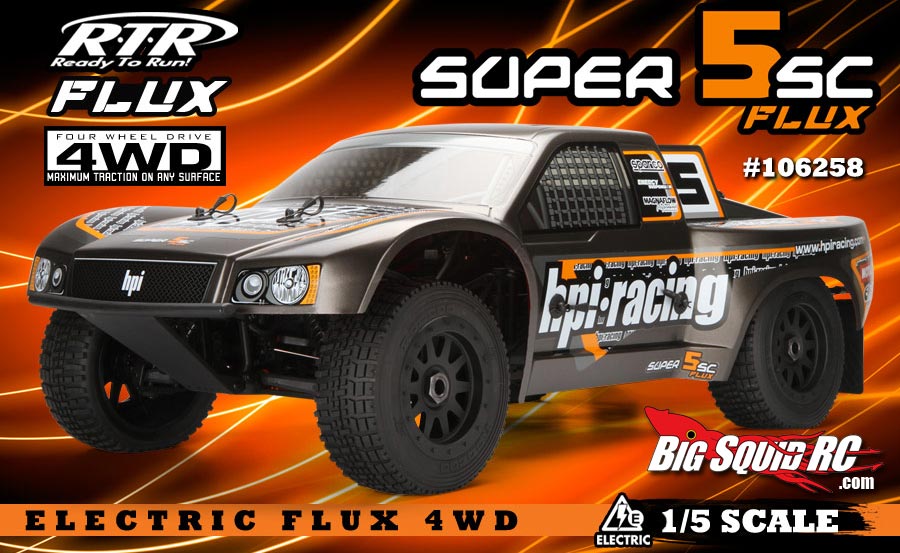 There has been a few vehicles on our 'wish list' for a while now, and this is one of them! It sounds like HPI Racing  is getting close to releasing the Super 5SC Flux RTR. This truck gives bashers the chills. Since the release of the HPI Baja, A 1/5th scale 4WD has had people begging for years. Well we received word today that it's coming soon. We don't have an official ship date, but we know it's not far off. The press release describes the Super 5SC as a large scale Savage! Music to bashers ears! The truck will use the Flux Tork 2200KV motor and Blur ESC from the Savage Flux HP, and put it in a 1/5 scale truck that's much lighter than a Baja 5SC. it will ship with a 2.4GHz radio, front and rear sway bars, a center diff, and share several parts with the Savage family! That means there will probably be plenty of hop-ups on the way as well!
This truck has us pretty excited. Start saving those pennies.
Don't forget to hit the HPI Racing site for details.