HPI updating Savage X 4.6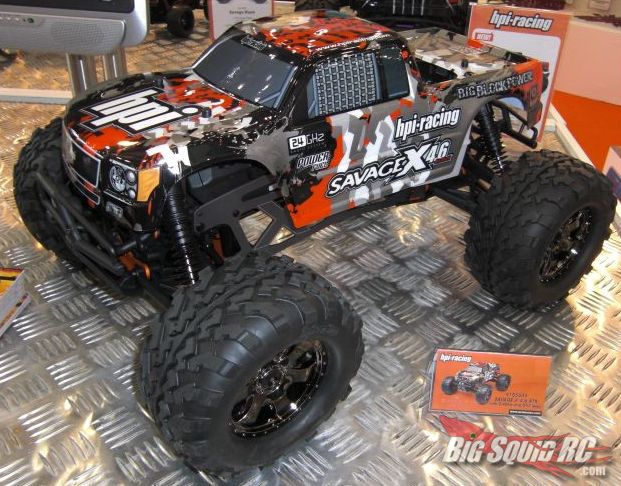 Another announcement from the HPI camp at the big German toy fair is an update to the Savage X 4.6.  Quite a bit has been changed in this new version, it now comes with a 2.4 GHz radio system, waterproof servos, a new body style with all new graphics, and most importantly more durable diff gears with a larger tooth pitch.  Also a few previously aftermarket hop-up parts are now included as standard.
This update should be hitting shelves in April of this year.
Follow our other Nuremberg Toy Fair coverage at that link.