HPI/Hot Bodies at the HobbyTown USA Convention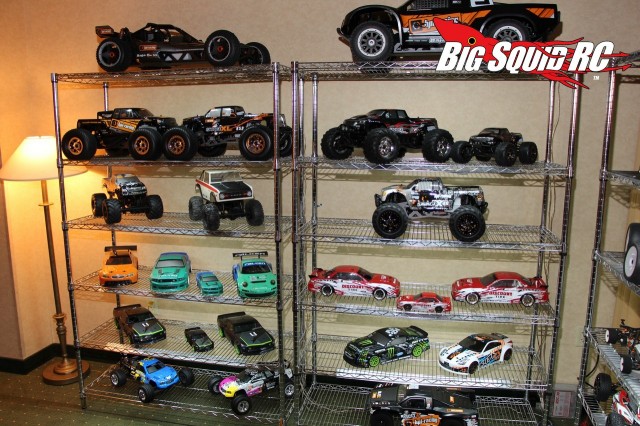 While it may seem that HPI/Hot Bodies has been a bit quiet the last couple of years, their room at the HobbyTown USA convention had multiple new vehicles on display.
The newest model in the HPI/HB room was the spank'n new Ty Tessmann edition D8T Truggy. This new nitro truggy kit features new suspension geometry and various lightweight and aluminum upgrade parts. After looking at it in person, we really wanted to stuff it our backpack and take it home.
For the scaler crowd, HPI was showing off the '73 Ford Bronco Crawler King that they first announced at Nuremburg. The body looks sweet, and it comes with high-end crawling tires right out of the box.
HPI was also showing off their latest Micro RS4, this one being a Discount Tire version. Like many of the other Micro RS4s, this version comes as a ready to run and features an impressively detailed body.
Another vehicle that HPI first teased at Nuremburg, a 1/10 BMW M3 Flux was also on display. The pictures below, taken in a dimly lit room, do not do justice to how good looking the BMW was.
We also asked about the upcoming HPI Cue, a 1/32 scale buggy that was not on display in Lincoln, and were told that it is indeed coming along nicely. We were also told to expect a very affordable price point on the Cue when it does hit the market (like around the $50-$60 price point!).
Want more information on HPI products? Hit up This Link to visit the official HPI website.
Click Here for more HobbyTown convention coverage.