HUDY limited edition socket driver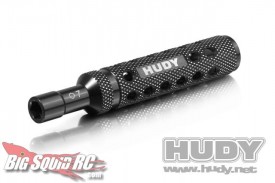 When you think of things that could be called "Limited Edition," nut drivers probably aren't the first thing that come to mind.  But HUDY has exactly that, a new Limited Edition 7mm socket driver made to fit M4 nuts which are typically used as wheel nuts on 1/10 scale touring cars.  It's machined out of 1 piece of duraluminum that's been black anodized and then laser engraved.  HUDY says it's going to be very lightweight while still being very durable.
Check out the HUDY web site for more info.