iHobby Expo 2008 – Axial Booth Pictures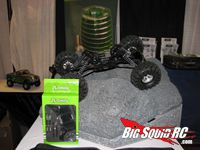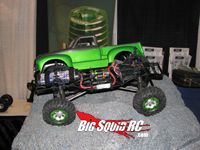 During the iHobby show, I made a quick stop over in the
Axial Racing booth to say hello, and to see what new goodies they had coming in the near future. I think the coolest was the Bender Customs SWX Chassis kit. The setup looked pretty darn cool, and it looked like a true upgrade that would probably handle very differently. This wasn't just some bolt on hop-up, but a fundamental change.
They also had their RTR stuff as well as a new tool tote they were showing off with all their tools.