iHobby Expo 2008 Pictures – Part 6 of Many
The iHobby Expo 2008 pictures just keep coming! I'll try not to overload the front page, so you will probably have to click the 'read more' button or something on the bottom to see the rest.
The LargeScaleRC guys are cool. They don't even beat me up when I do stuff like this!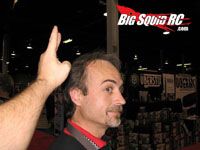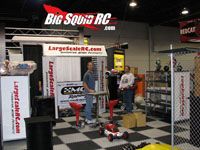 The Lightning Power guys had some pretty sweet products! From tools to lights to electrical, you should check their stuff out.
Parma was showing off some of their live air brush painting skills. It's always cool to stop by their booth and watch. My stuff never turns out like that!