iHobby Expo 2009 Pictures – Part 7
Byron Fuels going RC Drag Racing! Cool to see the drag racing scene starting to get noticed by other parts of the rc industry! RC Monster and Fastlane had some cool kits and conversions! Look for some of their stuff in upcoming reviews!
RJ Speed had some interesting new products like the Sport 3.2, the late model class slash body, and these muscle car bodies for the Duratrax and Associated 18th scale vehicles!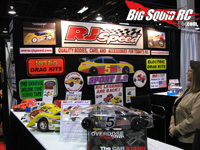 Why do most people like to come see our track demos? The carnage of course! Check out Bill(Firesprink) and his latest cracked chassis to add to his collection! A few insane RC pulling vehicles. These things are HUGE and Loud!
Redcat Racing's 4wd electric 2 speed short course truck. Should be able to see it on the Demo track this weekend.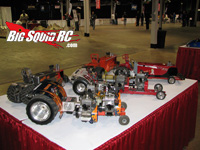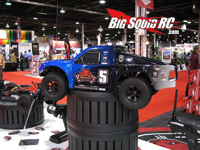 Looking for more iHobby news? Here is the link for all of our iHobby Expo 2009 coverage! This link will get you all the 2009 updates as we post them! So keep an eye on it.