iHobby Expo 2013 Aerial Demo Video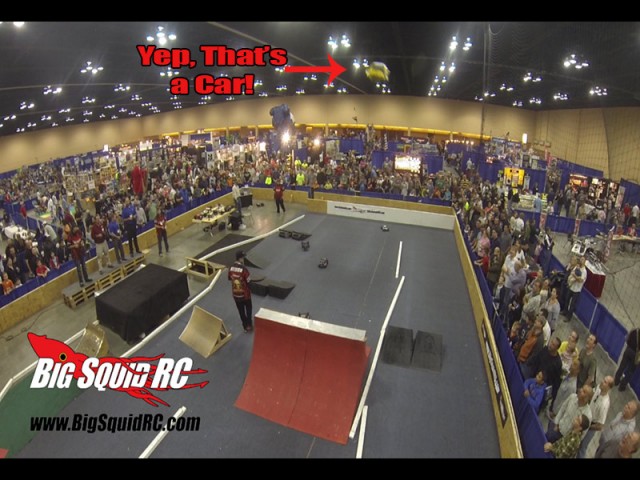 We just posted a video of some of our demos that we did this year at iHobby 2013. This video was compiled from aerial footage that our own 3DBill shot with his tri-copter during a few of our runs. Check out some of the high-flying, extreme rc bashing. At one point there are 6 vehicles in the air at once! Enjoy!
Make sure to click on it and watch in HD!