iHobby Expo Pictures – Part 10!
This is about the last of our iHobby Expo 2009 pictures to put up. There are a bunch this time around, but I didn't want to end up with 10 more picture updates! It was a really great show, as we have been reporting. More write up's and video coming soon!
We handed out a TON of t-shirts that weekend. Hopefully some of the younger fans remember where they got their start into RC! John did a great job working the mic for us on our final show day!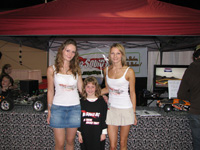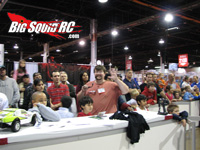 I wonder if the airplane marketing guys know something we don't know. Naaaa.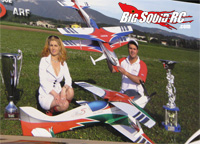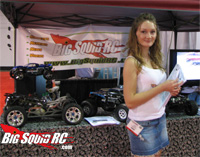 Pro-Line gives away a Traxxas Slash to a lucky winner!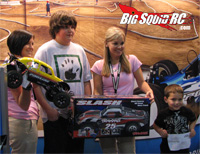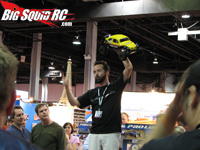 Castle Creations had their latest electric conversion kits to show off, while RC-Monster and Fastlane had their uber conversions on display. Drool!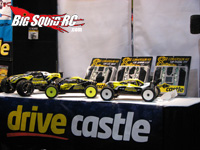 This real car is always a head turner.. one of the cool things about being at the show, is during setup, I get to see them drive it in, and wow does it sound incredible! Another lucky Big Squid RC fan with a new shirt!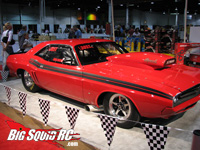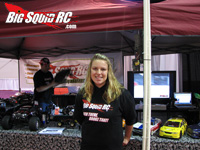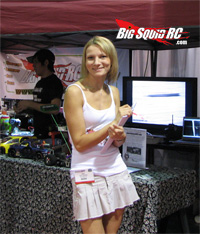 Did you get a flyer?
That's about it for pictures for this year! Remember to hit this link for all of our iHobby Expo 2009 coverage as we post it. Watch for the video of our demos coming soon!