iHobby Expo Pictures – Part 5
Are we on part 5? It's all a blur at this point.. with doubling our booth size, answering all the questions, and trying to talk to all the trade show people.. I don't even know what day it is on the 3 hours of sleep we are getting. Remind me to punch Cubby.. about 20 people wanted his head today! LOL.
Stopped by the Castle Creations booth, they had a pretty nifty little blower system. It has a air intake and a fan that mounts to their motor cooling blades.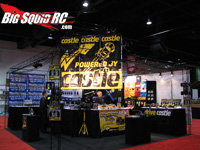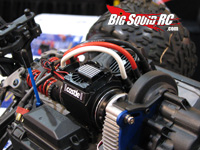 Parma had these pretty cool looking buggy bodies for the slash. Personally, I'm glad to see someone doing something besides the perfect short course body. Yes, I like the SC bodies coming out, but as a basher, I like different, and this buggy is it! Quick shot of the Losi micro crawler. They were not running them much.. nobody brought any pencils or keyboards to drive on apparently.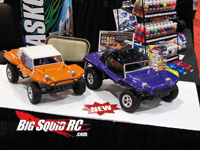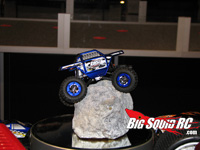 Futaba has a nice ESC coming.. the sweetest part, it's programmable from the 4PK!!!! I have no idea how this works, or is going to work, but the fact that I can do it, makes me want it! No lugging around a PC, just change the settings from my radio! AWESOME! Good job Futaba! Team Checkpoint has some new and improved LiPO's on the way.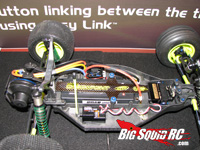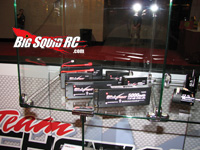 Checked out the new Losi TEN-T Truggy. While it's nothing that hasn't been done before with the onboard starter, it will be interesting to see how a 1/10th scale truggy handles. Will it be more like a monster truck? Or actually feel more like a truggy at this scale? Time will tell.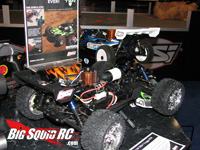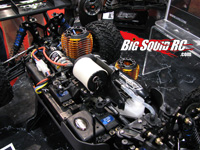 Remember, where to get your iHobby news first! This iHobby Expo 2009 link will get you all the 2009 updates as we post them! So keep an eye on it.