iHobby Expo Pictures – Part 9!
As we all get back to the office, and try to recover from the recent iHobby Expo 2009, I thought I would take a moment and post up some more pictures. We'll have a huge write up coming in the next few days, but wanted to keep the pictures coming!
Pro Driver Tim Mohr walks the track as he tries to find a worthy fan to take home the new HPI Blitz! The crowd was going so nuts, they pushed in the barriers on all the sides. It was painfully loud! We were also giving away t-shirts and hats!
Probably the happiest kid at the whole show! His dad said he's never seen him smile so much before.. lol.. we'll we gave him 3 reasons!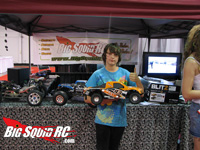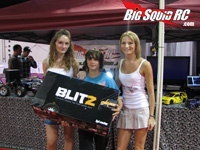 A few random shots while walking the floor.. good to see the guys at the Novak booth so happy! It's always fun to snap a shot of poor Drake having to drive something in the Horizon booth. This year he was their rock crawling expert.. this was a rare shot with his eyes open.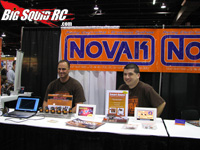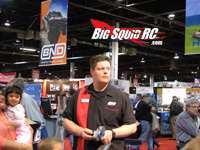 The Castle Creations booth was looking pretty busy. Another lucky hat winner!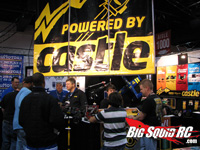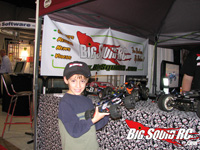 Looking for more iHobby news? Here is the link for all of our iHobby Expo 2009 coverage! This link will get you all the 2009 updates as we post them! So keep an eye on it.