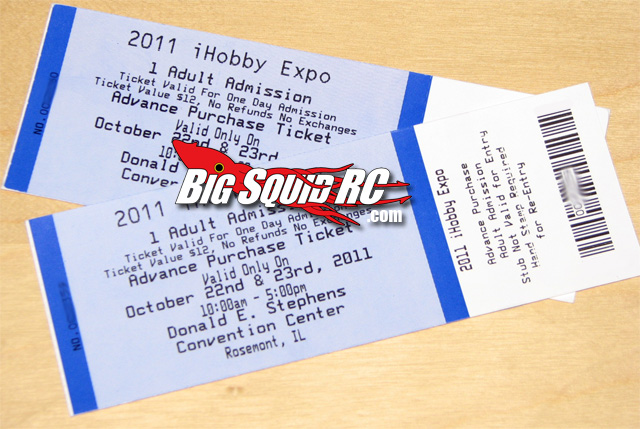 We have had a ton of awesome contests around here lately, and this one is going to be up there with the best of them. We want to help our fans make their way to iHobby Expo 2011 to yell and scream during our demos, enjoy all the cool new RC products, and stop by the booth and say hello! So from now until just a few days before the show, we will be giving away a pair of iHobby Expo 2011 tickets EVERY DAY!
Here is how you enter:
Head over to our Big Squid RC Facebook Page and hit the LIKE button. Once we know you like us, post on our wall (not a comment to the thread, but a wall post) that says something like "I want to WIN iHobby Expo Tickets from BigSquidRC.com !".. feel free to be creative, just include iHobby and BigSquidRC. We will be keeping track of all the wall posts and randomly pick a winner from all the entries every day. Winners will be contacted and sent a pair of tickets by snail mail.
Starting Monday, September 19th 2011, we will choose a lucky winner at the end of each day! So what are you waiting for? Hit that like button and start tagging that wall!