Industry News While We Were Away At iHobby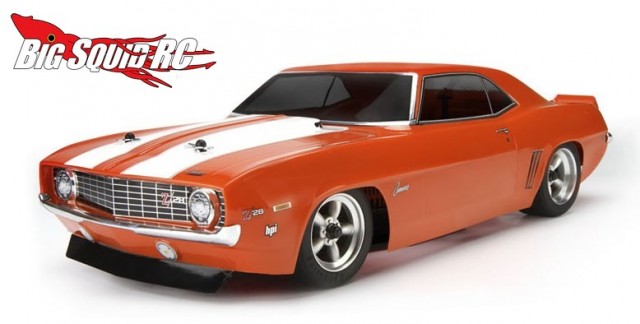 A lot happened while we were away covering the iHobby Expo, here are some of the more notable announcements.
PROTOform announced their latest on-road body, the G6-T. The G6-T is a 10th scale oval body with a part number of #1236-30 and a street price of $25. The press release body is shown with an A1A Car Wash paint scheme, it looks like someone at PROTOForm was as big of a fan of the Walter & Skyler White owned (and ABQ based) car wash as we were. I hear it's under new ownership now days.
HPI Racing announced three new cars – the Sprint 2 Sport with '69 Camaro body, the Sprint 2 Drift with Nissan 350Z body, and the Sprint 2 Sport with Nissan GT-R body. From the looks of the pictures, HPI did a great job on the scale realism of these cars. Part number for the '69 Camaro is #106133, it has a street price of $239 and they are available right now. The 350Z has the same street price and is also available right now, its part number is #106154. The GT-R has a part number of #109300.
The crew over at MIP have been teasing their Losi SCTE to 8th scale buggy conversion for a while now. Last week they released an official picture but complete information still isn't available. We really dig the SCTE platform and can't wait to see what MIP has up their sleeves on this one.
Our friends over at Axial announced some awesome new Maxxis Trepador crawling/scaler tires. The part number is #AX12022 and they have a retail price of $36.
Pro-Line announced that the first 50 people to register their new Pro2 truck would be put in a drawing to win $500 worth of free tires! That is pretty cool of them and if you just bought a Pro2 it gives you a great reason to register your truck.
Upgrade RC has jumped into the rc body market with their Catalyst SCT body. Upgrade RC are known mainly for their skins, we'll see how they do in the dog eat dog world of aftermarket bodies.