Interview with Axial RECON G6 Series Founder Brian Parker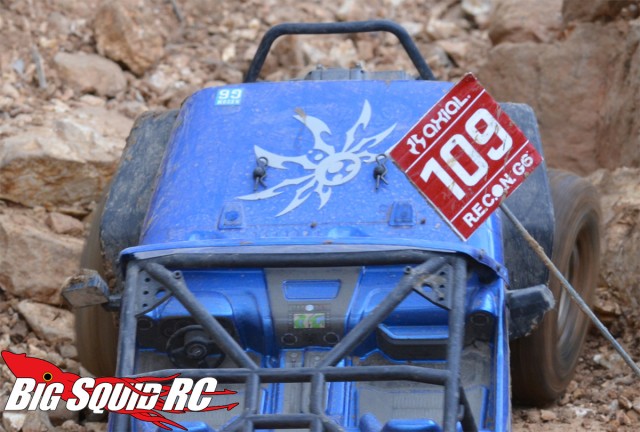 The 2014 Axial RECON G6 event series is underway! Here at Big Squid HQ we are preparing for the "Iron Mountain Depot RECON G6" taking place April 12th in O'fallon, MO (click here for full event rules, details, and registration) and I was recently able to catch up with series founder and "course master" Brian Parker (everyone knows him as Parker) for a quick interview. Before we get to that though, let me drop some 411 on you uninitiated folk who may be wondering "what the heck is this G6 thing?"
The Axial RECON G6 Adventure Series, in simplest terms, is a timed scale cross-country race. Drivers are tasked with driving a set course (courses can sometimes be several hours long) through a variety of gates and "challenges" designed to push their scale machine to the limit. Touching your vehicle is forbidden and you must use a recovery strap or winch to get you through when stuck or upside down. Relying on your fellow driver is crucial. Drivers are given a log book and must use hole punches/stamps located at various checkpoints to mark their progress and also prove they ran the course. The motto of the series is "Finishing a G6 is like the winning a G6". It's all about teamwork and having a good time with fellow like minded scale off-roaders.
Ok, so with that in mind let's get to the interview.  Click the "Read More" below to see my interview with Parker and to check out a few pictures from last year's St. Louis event.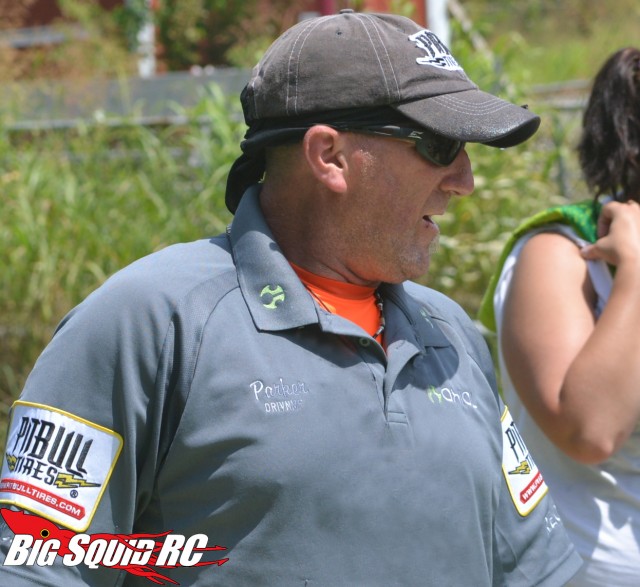 Big Squid RC – Hey what's up Parker? Can you explain how & when the RECON G6 Series got started?
Parker – Hey thanks for having me! The first RECON G6 took place in late 2010. The RECON G6 Series started last year. With all the support from G6'ers across the US, Canada, and other countries, Axial Racing has signed on as the title sponsor for the 2014 Season.
BSRC – Many of our readers are strictly bashers. Can you explain why someone who isn't into the whole "organized event" thing would still have fun at a RECON G6?
Parker – That's easy, Doug. The RECON G6 is not like any other "organized event". After a participant checks in there is a drivers meeting, the national anthem, & then we are off. Drivers are on their own facing a stage laced with challenges, adventure, and fun. We have a few rules to promote good driving and the rest are just "not mandatory but highly recommended" guidelines to follow (normally in the interest of scale appeal). The coolest part is you live the adventure. It's like being the star in your own adventure movie. The RECON G6 is a lifestyle of fun, driving, and adventure. Many RC events measure actual "on track" time in minutes. For us, it's hours.
BSRC – I know that Axial has long been associated with the RECON G6 series, but can you explain how the Axial Jeep Wrangler G6 scx10 came to be?
Parker – You are right and Axial's support for the RC scale adventure scene has been second to none. Axial has always shared the same vision that I have, bring fun to RC through great products and great events. The Axial scx10 line up of scale trucks have been the "Official Truck of the RECON G6" for over 2 years. The Jeep G6 encompasses what the RECON G6 is all about. Who doesn't want to hop up their ride? The Jeep G6 is a stage finishing rig right out of the box, but it is geared for a driver to customize his or her rig to meet their driving style or personality. It's an easy to build kit that embodies the lifestyle of the number one scale adventure event on the planet, the RECON G6.
BSRC – You mention "his or her". Do you have a lot of female drivers show up?
Parker – Whaaaaaat? Not only are there female drivers in the RECON G6, but they have their own awards and are known as Drivin' Divas. You will be hard pressed to find any other RC event that has more women participate. This is also a family series. G6'ers (participants) range from 3 to 92 years old. It is not surprising to see 3 or 4 generations of families G6'n together. It's too cool and one of the things I really dig about hosting one of these events.
BSRC – Gotta ask, what was your first "real" RC?
Parker – It was a huge "Super Class" crawler. It had a Mamba Max esc, two Hitec servos, and I put a whole bunch of driving talent into it! LOL. After all, it's in my screen name.
BSRC – For our readers, Parker's screen name is "DRIVNMF". I'll let you figure out what that means. Ok, lets end it with this – besides being known for a "go big or go home" driving style, you are infamous amongst the scale community for devising wacky and torturous obstacles to use on a stage. What is the weirdest / coolest thing you've used for a driving challenge?
Parker – Wow! That's tough, because there has been some really fun stuff to drive. My favorite of all time has to be shaving cream on polished river rock, but honestly, I love making mud pits. They aren't just "mud pits". These mud pits have been "Parkerized" & are too much fun to drive. The wierdest has to be a Thanksgiving RECON G6 dinner "pit", that consisted of carrots, peas, mashed potatoes, and pumpkin pie.
Thanks to Brian Parker for providing some inside method to his madness. You can visit the RECON G6 website right here to see when the tour is coming near you. Also a big thanks to Jacob King for the photos used in this article which are from last years St. Louis G6. You can see his full gallery right here.
For more Axial news on Big Squid why don't you give this link a click?