iPhly for Apple iPhone & iPod Touch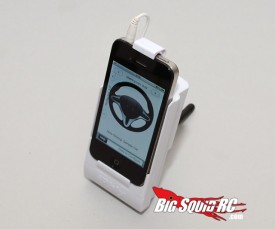 It was only a matter of time… You can now drive an RC plane, heli, car, truck, crawler, or just about any other RC vehicle with your iPhone or iPod Touch thanks to iPhly and RC4WD! The iPhly incorporates a Spektrum, Futaba, HiTec, Frysky, or Corona RF module into their "case" that surrounds your iDevice. There is an app that interacts with that case that allows you to store models and interact with them. The software supports thousands of models in memory, has EPA, servo reversing, adjustable steering throw, and has modes for both cars and planes/helis. Best of all, it comes in right at $100!
This thing is just crazy cool! Be sure to check out iPhly or RC4WD for more pics and info!