Italial Designer & Founder of the Super Tigre Engine Line Passes Away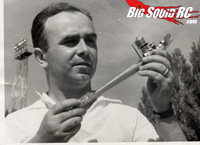 Mr. Jaures Garofali, founder of Super Tigre engines, passed away on Thursday, March 26th at the age of 89. Born in Bologna, Italy in 1920, Mr. Garofali was one of the true pioneers in model engine design. He began designing model engines at the age of seventeen, originally producing engines under the OSAM brand name. He later founded Super Tigre engines in 1949. The first Super Tigre engine produced was the G-19, a 4.82 cc diesel engine soon to be followed by a powerful glow version. In 1950, he produced the famous G-20, a 2.47 cc glow engine that was destined to become one of the most famous engines in the Super Tigre line. The G-20 was flown by modelers in virtually every country and received more than its share of first place awards for the next fifteen years. In 1954, Amato Prati used a stock SuperTigre G-20 in his "Speed King" model and reached a speed of 190.47 km/h, a new Class A world speed record. Mr. Garofali continued to upgrade and improve the performance of this engine, incorporating ideas he received from modelers, especially the speed fliers.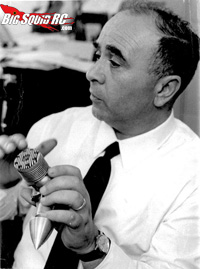 . In May of 1956, A. Marconi, a well known speed flier, used the SuperTigre G-20 Lappato (lapped piston, strengthened crankcase with removable rear cover and many internal changes) to achieve another Class A world speed record of 215.56 km/h with his "Tajavento" model. The G-series SuperTigre engines were aimed at the sport modeler and builder who wanted an engine that was easy to operate, reliable and had enough power for leisure time flying. The G-30 2.5cc diesel engine was the only one of the series designed for competition and was the engine of choice of many FAI Team Racers in the late 1950's. Mr. Garofali is survived by his wife and children. Daughter Sandra and sons Leonardo, Romualdo and Fabio continue to work in the hobby industry at the Italian distributor, Safalero.
Our sympathy to his friends and family.