JConcepts adds Mugen MBX-6 ECO to Punisher line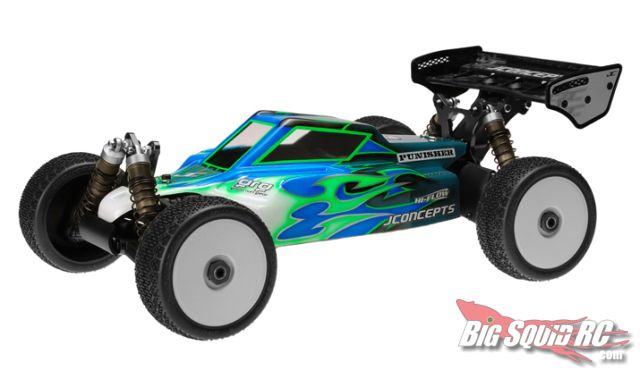 One of these days the world is going to run out of 1/8 scale buggy platforms, and when that day comes, what is JConcepts going to do?  Until then, they're going to make sure that every buggy has a Punisher body available for it.  This new release is for Mugen's high-end brushless MBX-6 ECO buggy.  Like all the other versions of the Punisher, JConcepts says that the cab forward design and blended wing/body style helps increase drivability, corner speed, and jump control.  The low-profile rear deck provides less directional loading at the rear allowing for quick rotation in tight corners.  The body is formed out of clear polycarbonate, ready for paint, with window masks, overspray film, and decals included.
When it hits store shelves you can expect to pay around $29.00 for this iteration of the Punisher.  Keep an eye on JConcepts' website for more info.