JConcepts Associated RC10 Worlds Fin Titanium Turnbuckle Set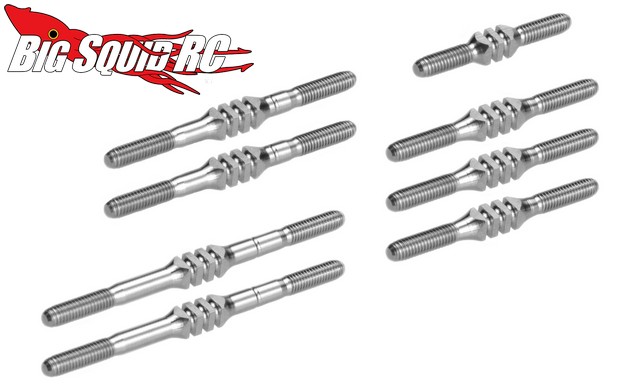 One way of both toughening up and bling'n out your Team Associated Worlds Car is to add Titanium Turnbuckles. The JConcepts crew has announced their turnbuckle set for the Worlds Car that is lighter, tougher, and better looking than the stock pieces.
* Marked for easy orientation
* Original JConcepts "Fin" styling
* Made from high grade machined titanium
* 3mm thread base
* 8 piece set
The part number is #2229, the turnbuckle set is priced at $58, and all you have to do for more information is to click This Link to head over to JConcept's website.
Click Here for more JConcepts news right here on Big Squid RC.