JConcepts Dirt Webs SCT Tires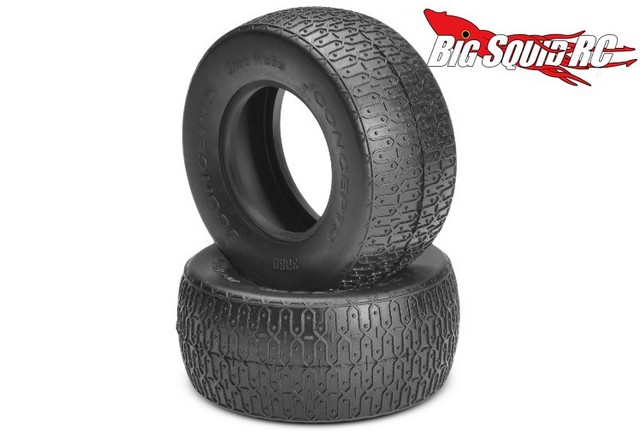 The Man, Brian Kinwald, is famous for his custom tire mods and the JConcepts Dirt Webs are a result of his creativity. Since their inception, Dirt Webs have gone on to become a popular tire at many tracks, now JConcepts has announced they will be available in a short course truck version. If you drive on high bite dirt surfaces the SCT Dirt Webs are certainly worth a look.
* Web-bars are connected for more stability & forward-bite
* Vertical and horizontal bars are used for more side-bite
* 3.0 x 2.2″ beads that fit most SCT wheels
* Comes with firm, profiled, closed cell inserts
The SCT Dirt Webs come in four different compounds – blue (#3080-01), green (#3080-02), gold (3080-05), and black (#3080-07). All are priced at $26 per pair and you can get more details at This Link over on the official JConcepts blog.
Thank Goodness It's Friday! Why not have a go at a BSRC Mystery Link.