JConcepts Ford Raptor SVT – SCT-R body for Slash, Slash 4×4, and SC10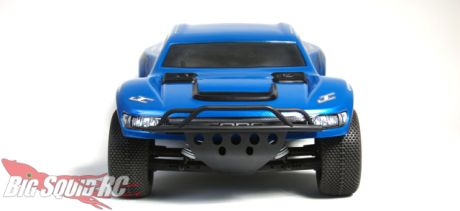 You need a new body for your Slash 4×4.  Don't argue about it, just go get one.  JConcepts is offering you another choice in bodies with their officially licensed Ford Raptor SVT SCT-R body.  It's not just available for the Slash 4×4 though, it'll also go on a old school Slash or SC10.  Of course it's molded out of polycarbonate and is left crystal clear so you can come up with your own hot paint scheme full of skulls and flames and other XXXXtreme stuff.  The headlight and grill decals are very clearly detailed to look just like the full scale stuff.  Window masks, a decal sheet, and overspray film are included.  The Ford Raptor SVT – SCT-R body is now available and will cost you just about $40.
Check out the JConcepts site for more info.
JConcepts Ford Raptor SVT SCT-R Gallery