JConcepts Nissan Armada Clear SCT Body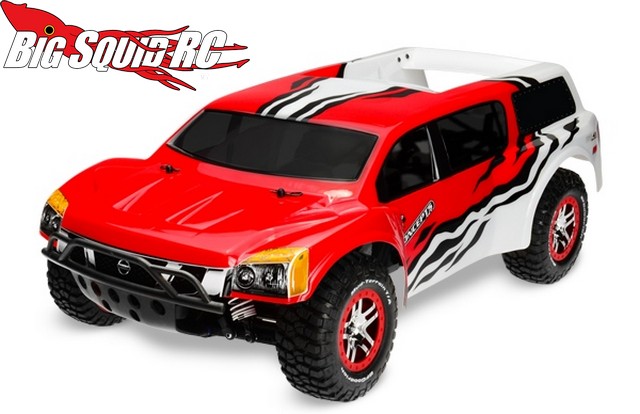 Tired of the same old short course truck bodies? Yes, we are too. Here's a fresh one for you, the new Nissan Armada body from JConcepts. This clear body will definitely give your old truck a new look.
JConcepts uses air escape passages to help fight the dreaded parachute effect, while a low profile roof line helps keep the center of gravity low. A rear spoiler is included for more rear traction and greater straight line stability.
* Fits a wide variety of SCT's
* Scale inspired design
* Officially licensed by Nissan
* Hi-Flow areas to reduce parachute effect
* Fender flares for greater tire clearance
The part number for the JConcepts Nissan Armada is #0263 and it has a retail price of $43.
The weend is oh-so-close, you never know what you'll find at the end of a BigSquidRC TGIF Mystery Link.