JConcepts Punisher for Associated RC10T4.1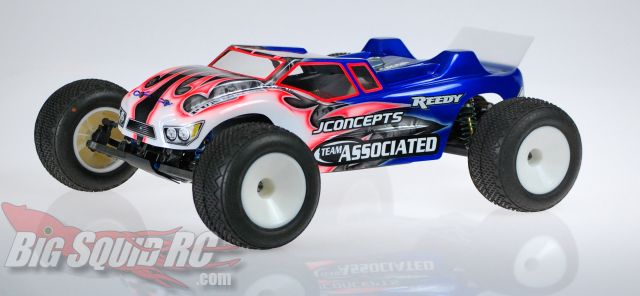 JConcepts recently showed off, for the first time in public, their new Punisher cab-forward style body for the Team Associated RC10T4.1 stadium truck.  It made it's debut at the ROAR Region 4 championships where it TQ'd every round of qualifying and took 1st & 2nd places in the A-main.  Certainly an impressive start for a new product.  The cab-forward style is said to provide more downforce and stabilizer fins on the rear add to the overall stability of the truck.  No word on when it'll be available or for how much.
Be sure to keep an eye on the JConcepts web site for more details.