Jconcepts puts the squeeze on your Traxxas Slash!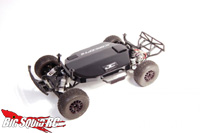 Those folks over at Jconcepts never stop! We get some good snow here in Chicagoland and last time I ran my Slash out in it I had a heck of a time drying it out. Not to mention the dirt and grime that gets in the tray when it was run outside anyways. The Illuzion from Jconcepts addresses this by hugging the outside dimension of the Slash chassis. Secured by screws in the front and a body clip in the rear it should keep all the unwanted build-up away.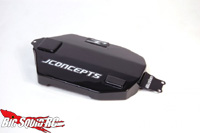 Got different electronics in there? Don't worry, it was built with extra height and rake to allow for a variety of configurations (but be sure to check the dimensions). Got a specific paint scheme? Again, Don't worry since it comes clear, ready for your artistic talents.
Stop by Jconcepts for another look and grab it off the shelves as soon as it gets there!