JConcepts Releases New Brass Upgrades for the Team Associated DR10
It's hard to deny the boom in popularity of R/C drag racing. If you're a straight-line racing fanatic who's rocking Team Associated's DR10 Dragster,  JConcepts has released some new brass goodies for you and your ride.
They've introduced two new brass bits to help add weight to the front-end of the DR10. For starters, there's the DR10 Brass Front Suspension Brace (#2876), which will add 13g of weight to the very front of your dragster.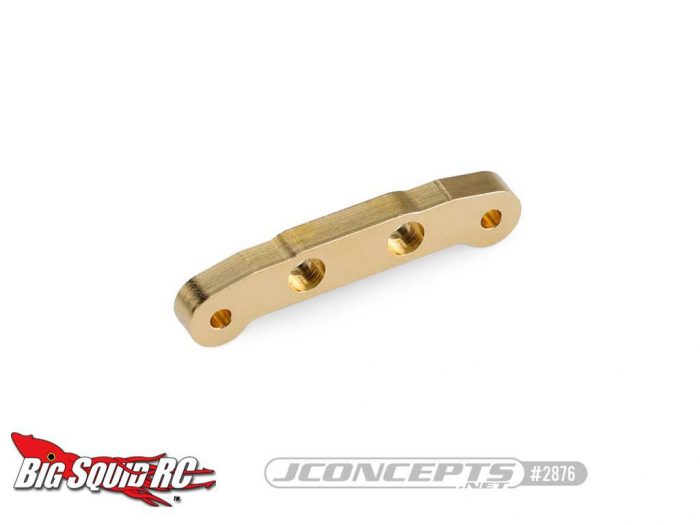 The DR10 Brass Servo Mount Bracket (#2877) will bolt on an additional 25g for even more front-focused weight. While you want to keep your racer as light as possible, both of these brass add-ons should help plant the front of your DR10 into the track and improve control.
The DR10 Brass Front Suspension Brace is priced at $15.30, and the DR10 Brass Servo Mount Bracket carries a price tag of $30.60.
To learn more about both of these DR10 brass upgrades, visit jconcepts.net.
Click Here for more JConcepts news on BigSquidRC.