JConcepts SC10 Body Mount Grommet with Leash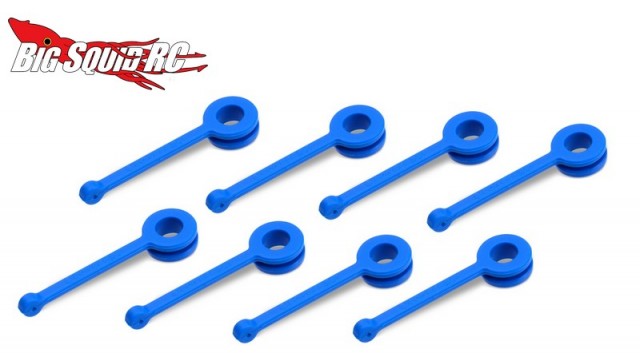 Isn't it amazing how you can go out for an easy bash session, barely hit anything, and come back missing one (or more) body clips? Most of the BigSquidRC Bash Crew has made the switch over to Pro-Line Thumbwashers so we don't have to worry about losing body clips anymore, but for those of you that have not JConcepts might have a way for you to never lose another clip.
The new JConcepts body mount grommets w/ leash are made from silicone to help cushion your body and keep body clips from disappearing. They are available in three different colors (blue, black and clear) and have a retail price of $6. While they were designed to fit the Associated SC10, they should work on other models as well. For more information hit THIS LINK that takes you over to the JConcepts website.
What else is new at JConcepts? Find out HERE on BigSquidRC.com.