JConcepts Shows Off New Monster Truck Bodies
Earlier today, the folks at BIGFOOT 4×4 hosted their annual Open House. As has been the case the last few years, r/c monster truck racing has been part of the festivities. This year's event was also a stop on the JConcepts Monster Truck Tour, and the company did not disappoint when it came to showing off new wares.
They debuted their brand new Ford Raptor Racer Monster Truck Body, which you can see at the top of this page. This body was inspired by the trophy truck bodies that Team BIGFOOT has been using on their full sized monsters the last couple of years, and has a fantastic look. More on this body soon, as we were able to score one! It's gonna be heading to paint very soon, we can assure you of that.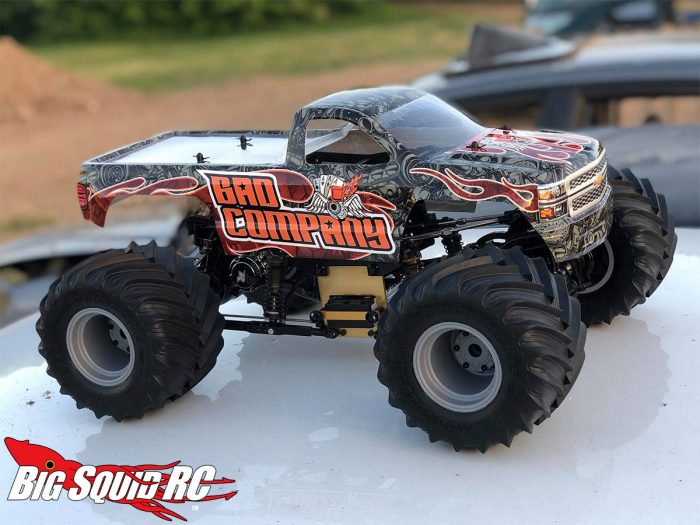 Ford guys didn't get to have all the fun though, as JConcepts also showed off a brand new 2012 Chevy Silverado Monster Truck Body! Bowtie-loving monster truckers have been dying for a proper late model single cab, and it looks like they are finally in luck.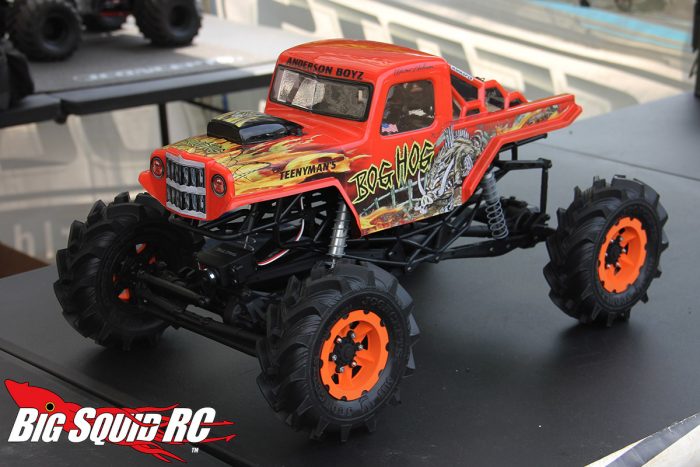 And lastly, the Bog Hog Mega Truck Body that made its debut at the R/C World Finals monster truck race last weekend was on full display. This is a replica of Weston Anderson's full size Bog Hog, and looks awesome sitting on top of an Axial SMT10 with mega truck tires and wheels.
None of these bodies have been officially announced yet, but as soon as that info drops you'll find it right here on BigSquidRC.com.
For more JConcepts news you can click right here.