JConcepts Tires & Wheels for Associated RC10 Classic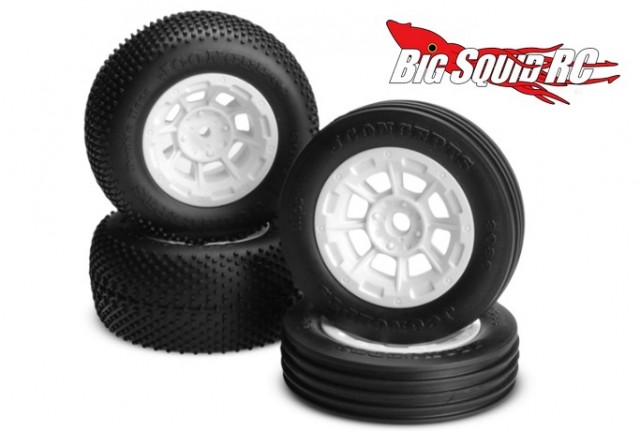 The much anticipated Associated RC10 Classic has made a splash on the market and now JConcepts has announced era correct wheels and tires for it. The new JConcepts wheels and tires bring today's styling and performance to the classic buggy.
For front tires JConcepts offers the Rips. These front ribbed tires offer increased traction and are available in the super soft green compound. The part number is #3086-02 and they have a price of $13.
In the rear JConcepts has announced era correct 1.7″ Double Dees. These small lug tires should be the ticket for gaining traction on hard packed surfaces. The part number is #3087-02 and they are priced at $14.
JConcepts has also worked up their popular Hazard wheels for both the front and back of the RC10 Classic. Both are available in white, black, or florescent yellow. The fronts have a part number of #3358 and are priced at just $5, while the rears have a part number of #3359 and a price of just $6.
Want more JConcepts news? Check out This Link on BigSquidRC.