JConcepts Upgrade Steering Bellcranks, Body/Wing Mounts, and Battery Hold Down Nuts for Associated B4/T4/SC10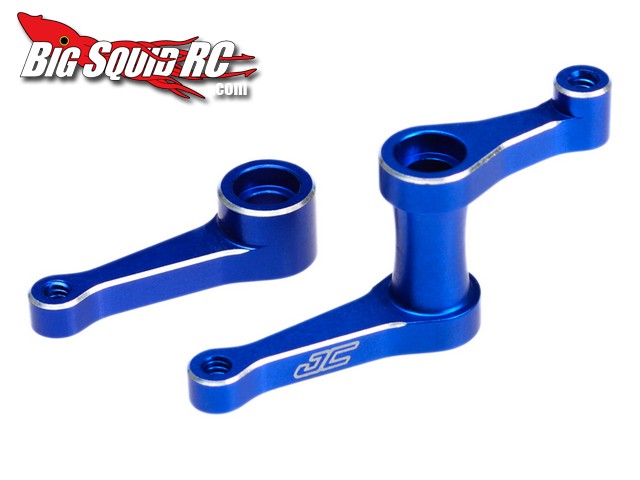 Recently announced are some new JConcepts aluminum upgrade parts for the Team Associated B4/T4/SC10 series of vehicles. Pictured above is their new aluminum CNC machined steering bellcranks. The stock Associated bellcranks are made out of plastic and the stock servo saver only works if constantly serviced, the upgrade JConcepts parts should be much more durable and they eliminate the troublesome servo saver all together. These are available in black or blue, have a retail price of $30 and the part number is #2158
The next upgrade is aluminum wing/body mounts for the B4/T4. I have personally broken dozens of the stock plastic Associated wing mounts over the last ten years so I can't wait to get my hands on a couple sets of these. These are available in black or blue, retail price is $30 and the part number is #2951-1.
Finally, JConcepts has designed new battery hold down nuts. These are a trick bling part available in either black or blue, have a retail price of $15, and their part number is #2160-1.
For more information on these JConcepts items hit up THIS link on their official blog.
Want to read more JConcepts news right here on BigSquidRC? HERE is the link you want.