JGB RC Introduces a 4S Hard Case Lipo!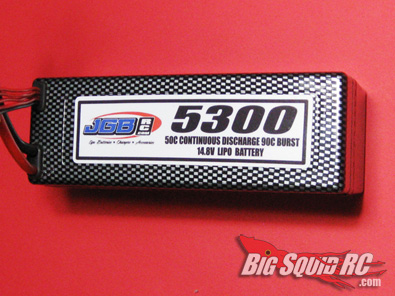 The current trend lately for conversions of 1/8th scale buggies and monster trucks is bringing with it a need for bigger battery packs. To help with that need JGB RC has released a hard case 4s 5300mah 50C LiPo! That should get that buggy moving!
To top it off JGB RC has lowered prices on many of their packs and for a limited time there is now a coupon code for Big Squid RC Readers! Use Code "APR" at the shopping cart check out and get an extra 10% off!
Head over to the JGB RC.com website for more details and battery packs!