Join Us for the Back To School Bash August 30th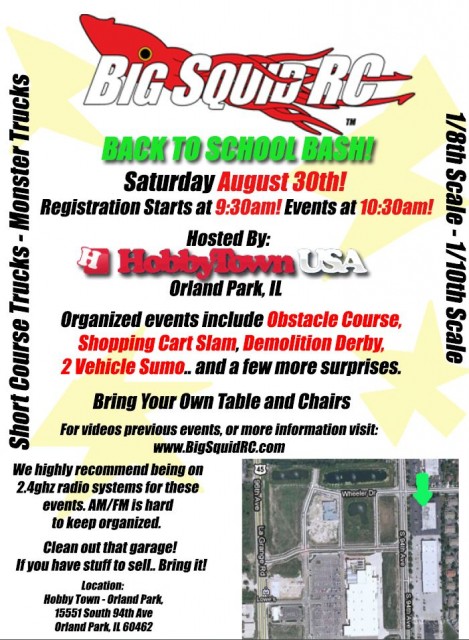 That's right, folks! We are teaming up again with our friends at HobbyTown Orland Park for a good 'ol bash! There will be Obstacle Courses, Shopping Cart Slam, Demolition Derby, and Two-Car Sumo Wrestling!
Join us on Saturday, August 30th as we celebrate the last days of summer in one action packed event! Sign ups will start at 9:30am with events starting at 10:30am.
It's only a few weeks away, so prep your 1/10th and 1/8th RC vehicles now!
See you then!
For previous coverage and general information regarding our infamous bashes, Click Here and Here.