Josh Cyrul Joins Thunder Power RC!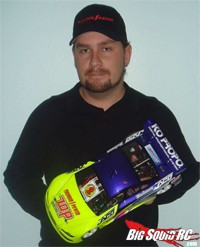 28-time ROAR US National Champ Josh Cyrul has signed up with Thunder Power RC!
I'm glad to see Thunder Power putting some money behind their surface (car, trucks) batteries. A lot of people use their LiPO's in cars and trucks when they are more designed to work in planes. Now that they have batteries designed for cars and trucks, it's good to see they are taking it seriously and not just depending on their already known name. Congrats to Josh and Thunder Power.