JQ Products Snow Bashing Video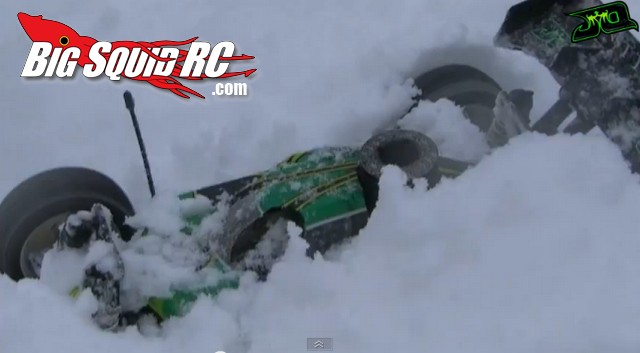 There is nothing more fun after a fresh snowfall than heading outside for some snow bashing. JQ Products has just posted a neat video featuring their new THE RTR 8th scale nitro buggy and two boys getting their bash on outside in the white fluffy stuff. The video shows that the rc hobby really is great fun- anytime, anywhere and for anyone.
The new JQ Products RTR buggy goes on sale later this month with a street price of only $299, which should make it a good option for many of you bashers out there. Check out the video below for some snow bashing action, and hit up the official JQ Products Website for more information on all of their products.
Looking for more JQ Products news here on BigSquidRC? Check out THIS link.