June Hobby Outlook is Live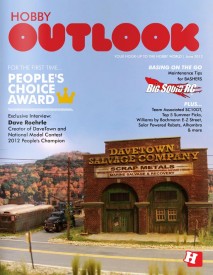 As you all know by now we also do articles for the official Hobby Town online magazine called Hobby Outlook. Well the June Hobby Outlook has gone just gone live. Our article this month was on basic Basher Maintenance. Simple and quick things you can do to keep your ride in good basher health. Nothing crazy or difficult, just quick tips to make sure you enjoy a good day of fun.
Head over to the June Hobby Outlook and check it out. There are even some pictures!