Just Wanted to Say Thanks!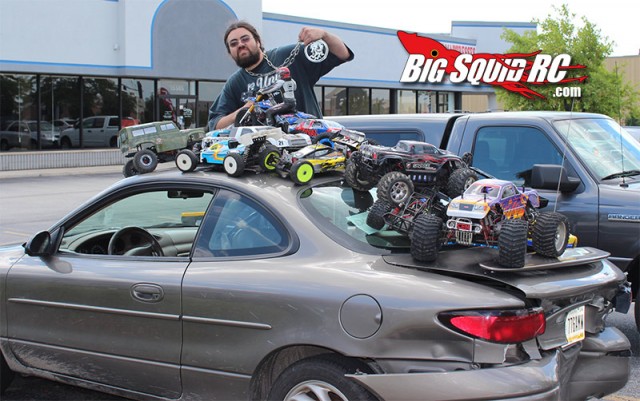 Thank you to everyone that came out and bashed their vehicles with us on Saturday! We had a great turnout, and I think everyone had a awesome time. This was our first attempt at a Bash and Swap Meet, and it seemed to go pretty well. I know few people got some great deals!
For all the guys that traveled hours to get there, we really appreciate it! I heard someone came down from Canada? Is that true? If so, send me an email dude! I'd like to know who it was.
Special Thanks to all the folks at Hobby Town USA – Orland Park who helped out with setting up, tearing down, cooking hot dogs, etc. You guys rocked it out!
Thanks to the Big Squid RC Crew for hanging out, and helping keep things going smooth.
We will have a bunch of pictures to post soon.. but for now, you can enjoy this quick one of Xerxes unloading his ride! Classic…..